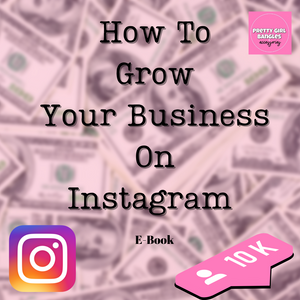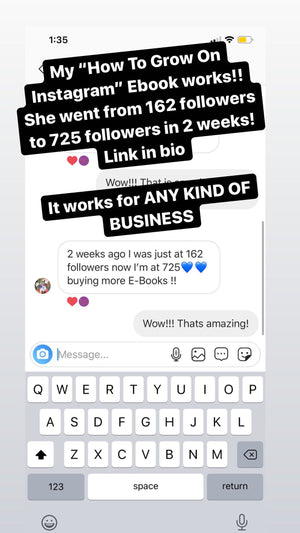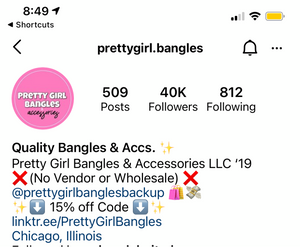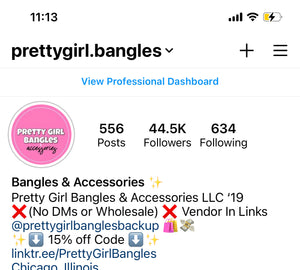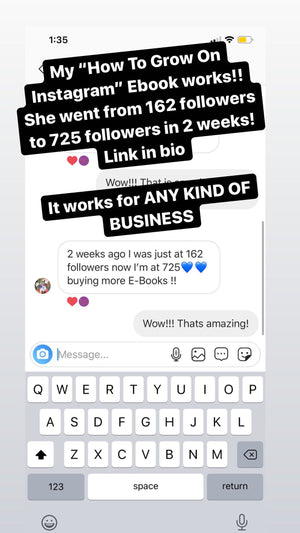 How to Grow Your Business On Instagram (Instantly Emailed)
Want to know how we grew from 0 followers to 14k in less than 5 months?! Then you are at the right place! Order your book today.
December 2020: 40K + followers
September 2021: 53K + followers
March 2022: 56K+ Followers
May 2023: 60K+ Followers
 Topics: Hashtags, Influencers, Promo, How to Find Customers 
Please note that this is just a GUIDE! You must put the work in for yourself. Nothing happens over night and each business will get different results . Works BEST if you sell a physical product
Please leave your email on the order checkout so the link can be emailed. NO icloud emails! If you do not leave an email, your e-book will not be sent to you.
If you put the wrong email, we will not refund you.